Tea Ceremony
2022
Performace, reading session in English, French and Dutch

For two years, Liselore Vandeput and a group of women from Peterbos have been meeting every Tuesday. They have been talking about various topics and by June 2022 created the project À Ma Chère Arrière Arrière Petite Fille together. Every single one of these meetings has started with tea and something sweet. It is the opening ritual to create a space of sharing and connection.
For the end event of the Artis in Society Award, Liselore wrote a letter to the eleven participants who were part of the project À Ma Chère Arrière Arrière Petite Fille. A reflective letter from her point of view on the project about the process, her personal experience, doubts and memories. How she left the project brought the group closer together and how she wants to keep on sharing her artistic practice with the women. Translated into French, Dutch and English the letters were read to the audience after sharing tea and cake.



© Ernst Maréchal
© Ernst Maréchal
© Ernst Maréchal
© Ernst Maréchal
© Ernst Maréchal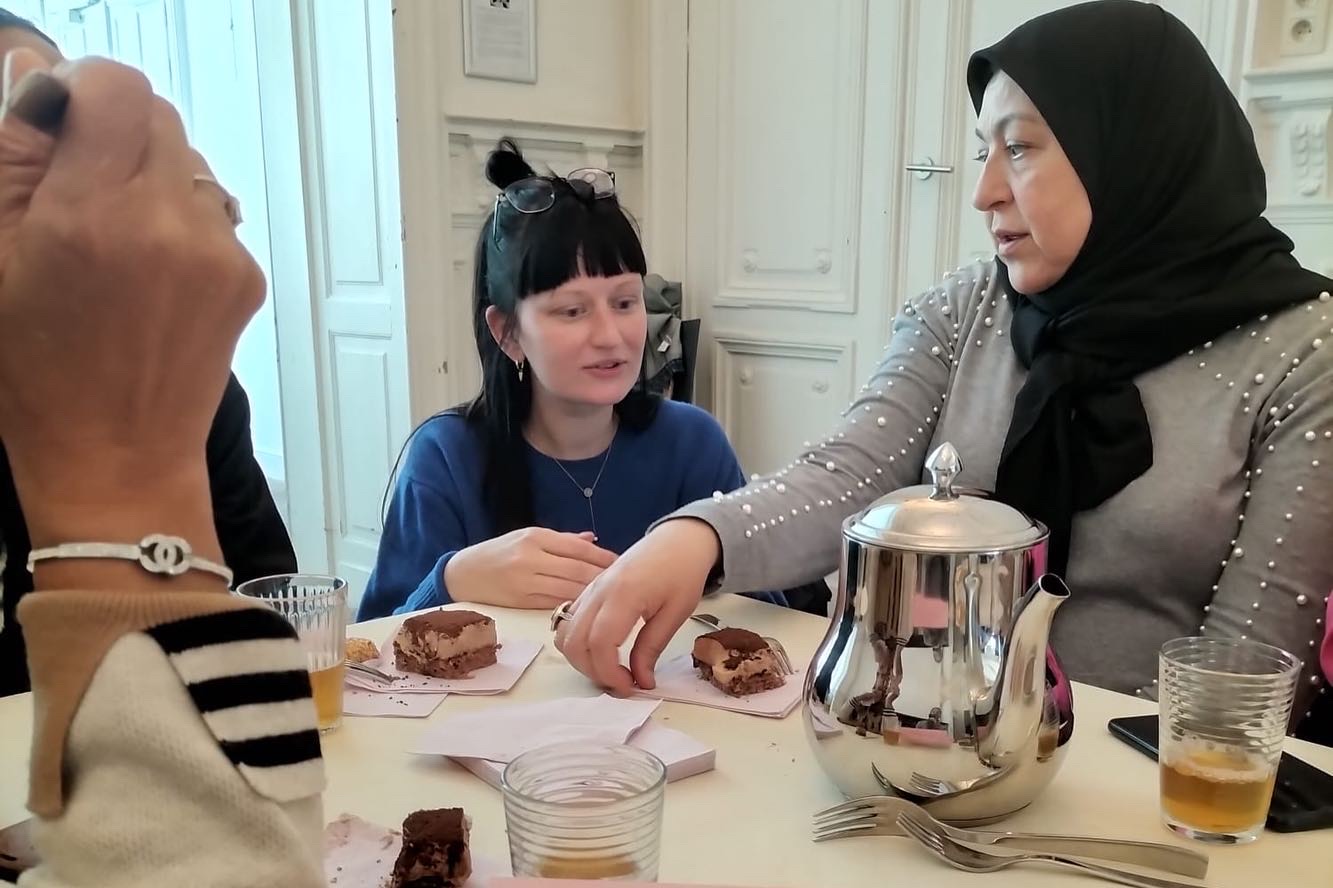 ©Aziza François